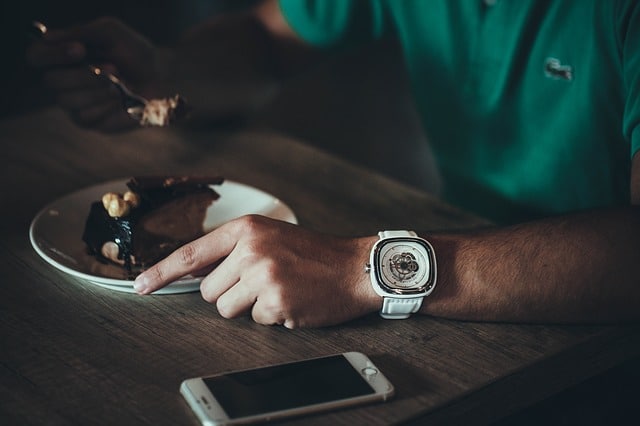 Startup NEWS, Feb 12, 2020
Leading Indian diversified watchmaker Titan acquired Hyderabad-based wearable and IoT platform startup HUG Innovations, which has been transformed into Titan's Hyderabad Development Centre, the company announced on Tuesday.
"HUG Innovations has finally sailed to a safe harbor. Titan acquired Hug Innovations. And yes this is a cash positive exit with 100 percent employee retention with bonus and a great career ahead," said the startup's founder Raj Neravati in a Facebook post after the announcement by Titan.
Titan Watches and Wearables business chief executive S. Ravi Kant said the company was looking for expertise possessed by a startup like HUG which fructified the acquisition as he launched a new smartwatch, Connected X, a full touch smartwatch equipped with 13 features.
The engineers behind Google's short-lived Bookbot — a robot created within the company's Area 120 incubator for experimental products — have launched their own startup to bring the sidewalk delivery bot back to life.
Amazon acquired robot maker Dispatch to help build its Scout delivery device. Google harnessed the talent of its own engineers and logistics experts to develop a sidewalk robot within the walls of Google's Area 120 incubator. But the project faltered after just a few months, as Google pulled back from retail delivery.
Book both stood out as Area 120's first publicly announced hardware project. The Google project incubator formed a group in early 2018 to explore autonomous robots. Around the same time, the city of Mountain View decided to allow pilot programs for personal delivery devices (PDDs).
In the old days of enterprise software, when companies like IBM, Oracle and Microsoft ruled the roost, there was a tendency to shop from a single vendor. You bought the whole stack, which made life easier for IT — even if it didn't always work out so well for end users, who were stuck using software that was designed with administrators in mind.
Through freemium models and low-cost subscriptions, individual employees and teams started selecting their own tools, and a new way of buying software began to take hold. Instead of buying software from a single shop, consumers could buy the best tool for the job. This in turn, led to wider adoption, as these small groups of users led the way to more lucrative enterprise deals.
There have been plenty of stories written about the so-called "Slack-lash" and the growing unrest among workers dealing with DM interruptions that take their attention away from the task at hand. Slack is a poster child for the problem, but VCs have invested heavily in a number of collaboration tools over the past several years that have compartmentalized chat and commenting systems and have left workers reeling.
The Utah startup is emerging from stealth, launching the first element of their productivity platform in early access, and disclosing that they've raised $4.3 million in seed funding from General Catalyst, Google's Gradient Ventures, Global Founders Capital, Work-Life Ventures, SV Angel and Wasabi Ventures.
The 'Nuff said team says 'inflow will launch commercially at (a rather pricey) $25 per month, but that people who sign up for their early access waitlist will unlock a lifetime rate of $10 per month.
The Hyderabad-based team will work on global features and improvements, including real-time earnings, updated debit accounts and debit cards for drivers, along with a wallet and credit card offering for riders.
the company said in a statement. "Besides engineering, we are investing in growing and scaling data science, analytics, and product management organizations to transform Hyderabad into a full spectrum tech site for Uber," said Naga Kasu, engineering director and Hyderabad Site Lead, Uber.
Uber, though, has not yet launched Uber Money in India. In October, the cab aggregator said it would launch Uber Money, a program focused on financial services like payments and banking, in the US. Around the same time, Uber CEO Dara Khosrowshahi reiterated his commitment to double down on long-term growth at the company's Hyderabad and Bengaluru tech centers. These teams work on technologies including front-end, full-stack, mobile, machine learning, and data engineering.