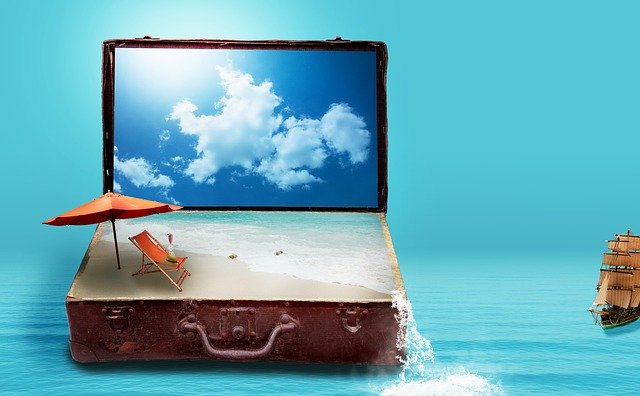 Startup NEWS, Feb 11, 2020
Impala has raised another round of funding just a few months after raising an $11 million Series A round. This time, the startup is raising a $20 million Series B round led by Lakestar. Latitude Ventures is also participating in the round.
The company is building a service that works pretty much like Plaid, but for hotel rooms. The hotel industry relies on old-school "property management systems" to manage rooms, room types, pricing, extras, taxes, etc.
Three hundred hotels are currently working with Impala, such as Accor hotels (Mercure) and Hyatt-branded hotels. The company currently has a backlog of 3,500 hotels. It really shows that the industry has been waiting for a product like this.
Mumbai-based online recruitment platform WorkIndia, on Monday (February 10), has raised INR 42 Cr ($5.9 Mn) from Chinese electronics giant Xiaomi.
With this recently raised funds, the company plans to strengthen its team. WorkIndia will also invest in strengthening the tech backend for improved matchmaking, predictive and real-time analytics for employers, said founder Kunal Patil.
Founded in 2015 by Patil and Nilesh Dungarwal, WorkIndia is an online recruitment platform that enables blue-collar workers to find a job based on their skills. The startup aims to organise jobs for individuals working in the blue-collar sector in a way so that employers can connect to the right employees, and that every employee can get a suitable job.
IT major Infosys said on Monday that it will acquire Simplus, one of the fastest growing Salesforce Platinum Partners in the US and Australia, in an up to $250 million deal. According to a regulatory filing, the cost of acquisition is "$200 million including contingent consideration to be paid for the acquisition of shares subject to closing adjustments".
In addition, there are employee incentives and retention payments amounting up to USD 50 million on meeting certain performance conditions over three years, it added.
Simplus is majority-owned by the institutional investors, founders and key employees, with Salesforce Ventures having a minority stake. Its revenue stood at USD 67.1 million for the fiscal year ending January 31, 2020.
"This acquisition, coupled with the acquisition of Fluido announced in September 2018, further elevates Infosys' position as an end-to-end Salesforce enterprise cloud solutions and services provider, offering clients unparalleled capabilities for cloud-first digital transformation," Infosys said in a statement.
Aerospace firm Ananth Technologies has signed deals to build six foreign-owned satellites in India, a first by a private firm as it taps the country's low-cost base to make satellites for global customers.
The Hyderabad-based Ananth, a supplier of systems for the Indian Space Research Organisation's (Isro) satellites, is opening a full-fledged satellite making facility later this month in Bengaluru, where it will build satellites weighing between 50 kg and 250 kg for customers in Sweden and France, chairman and managing director Subba Rao Pavuluri told ET.
Ananth Technologies has been a supplier of satellite systems and sub-systems for India's space agency and has also integrated the solar panels for these satellites. Its new facility is designed to fully integrate satellites for both local and overseas customers.
Over half a dozen companies are taking over kirana stores to control branding, merchandising and invoicing. What helps is that mom-and-pop stores today are more digitally savvy compared to even five years ago and are slowly embracing technology.
"Physical retail is such a large, fragmented, differentiated and unorganised business that no one solution can fit this underserved market," said Ajay Nain, founder, Gully Network Retail.