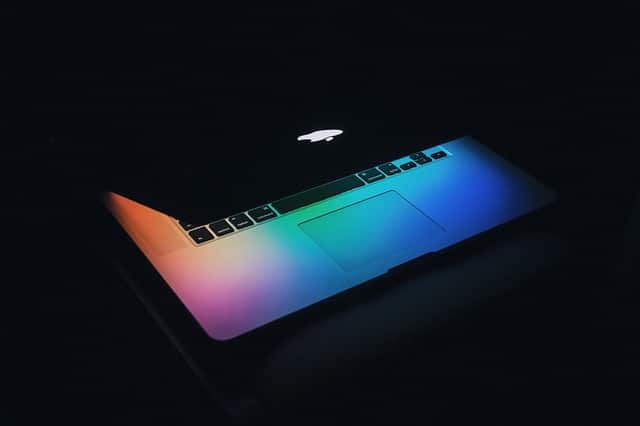 Startup NEWS, April 30, 2020
A startup industry collective founded by leading homegrown entrepreneurs has requested the government to create a Rs 25,000-crore fund to help the digital ecosystem tide over a liquidity crisis triggered by the Covid-19 pandemic.
The Delhi-based Startup Association of India (SAI) wrote to Minister of Commerce and Industry Piyush Goyal on April 28, suggesting that the proposed Startup India Fund should be set up on priority, with the government contributing Rs 15,000 crore.
An existing Rs 10,000 crore fund-of-funds, which is currently being administered by the Small Industries Development Board of India (Sidbi), should be rolled into it as well, it suggested.
"As you are aware, out of the corpus of Rs 10,000 crore with Sidbi, only Rs 3,798 crore has been committed out of which just Rs 1,025 crore has been disbursed till June 2019. The proposed Fund would then constitute a total corpus of over Rs 25,000 crore," the letter, reviewed by ET, stated.
The current situation called for extraordinary measures, it added.
The letter has also been addressed to Guruprasad Mohapatra, secretary in the Department for Promotion of Industry and Internal Trade (DPIIT).
Microsoft on Wednesday beat Wall Street sales and profit expectations, powered by sharp demand for its Teams chat and online meeting app and Xbox gaming services as the world shifted to working and playing from home because of the novel coronavirus pandemic.
The company's shares, up over 12% this year, rose about 5% in extended trading.
The results reflect Chief Executive Satya Nadella's focus over his six-year tenure on cloud computing, in which companies tap Microsoft's data centers for computing power – a growing business dominated by Amazon's Amazon Web Services.
For the fiscal fourth quarter, Microsoft gave business-unit forecasts that were below analyst estimates, predicting tough times for LinkedIn and some small-business software sales.
"Ultimately, Microsoft is not immune from what is going on broadly in the world in terms of GDP growth," Nadella said on a conference call with investors.
But results benefited from sales of its Windows operating system and Surface hardware devices as people upgraded personal computers to work or study from home. Microsoft also cited all-time-high engagement on its Xbox Live gaming service, with 19 million active users.
"The biggest missed opportunity was in Surface, where demand was huge, the channel inventory was depleted, and supply chain constraints reduced finished goods output," said Moor Insights & Strategy analyst Patrick Moorhead. "I believe the company could have easily sold 15-20% more if available."
WhatsApp is looking at lending to its customers in India, according to one of its objectives of operations listed in its memorandum of association (MoA) in a regulatory filing of its local entity last month.
The filings of WhatsApp Application Services showed this would potentially be explored through partnerships with banks because it said it won't undertake any banking business according to the law. The regulatory documents were sourced from Tofler, a business intelligence platform.
The development comes as WhatsApp's payments business is expected to get a green light in the coming months. The Facebook-owned company also entered into a partnership with Reliance Retail last month for an online-to-offline (O2O) commerce play, which is likely to boost usage of WhatsApp Business — a separate app for small merchants. This platform had over a million such users as of last year. The commerce partnership between Jio and WhatsApp has been started in Mumbai suburbs already.
"To advance money or give credit on such terms as may seem expedient, and with or without security, to customers and others," the filing said.
Industry sources had told TOI last year that the company had looked at lending "seriously enough". But it was waiting for a final nod on its payments services on the UPI platform from the National Payments Corporation of India (NPCI). This would include small loans for the merchants using WhatsApp for their businesses.
Researchers at NYU have identified hundreds of groups of Instagram users, some with thousands of members, that systematically exchange likes and comments in order to game the service's algorithms and boost visibility. In the process, they also trained machine learning agents to identify whether a post has been juiced in this way.
"Pods," as they've been dubbed, straddle the line between real and fake engagement, making them tricky to detect or take action against. And while they used to be a niche threat (and still are compared with fake account and bot activity), the practice is growing in volume and efficacy.
Pods are easily found via searching online, and some are open to the public. The most common venue for them is Telegram, as it's more or less secure and has no limit to the number of people who can be in a channel. Posts linked in the pod are liked and commented on by others in the group, with the effect of those posts being far more likely to be spread widely by Instagram's recommendation algorithms, boosting organic engagement.
The malware, which researchers at security firm Cybereason recently discovered and called EventBot, masquerades as a legitimate Android app — like Adobe Flash or Microsoft Word for Android — which abuses Android's in-built accessibility features to obtain deep access to the device's operating system.
Once installed — either by an unsuspecting user or by a malicious person with access to a victim's phone — the EventBot-infected fake app quietly siphons off passwords for more than 200 banking and cryptocurrency apps — including PayPal, Coinbase, CapitalOne and HSBC — and intercepts and two-factor authentication text message codes.
With a victim's password and two-factor code, the hackers can break into bank accounts, apps and wallets, and steal a victim's funds.
"The developer behind Eventbot has invested a lot of time and resources into creating the code, and the level of sophistication and capabilities is really high," Assaf Dahan, head of threat research at Cybereason, told TechCrunch.