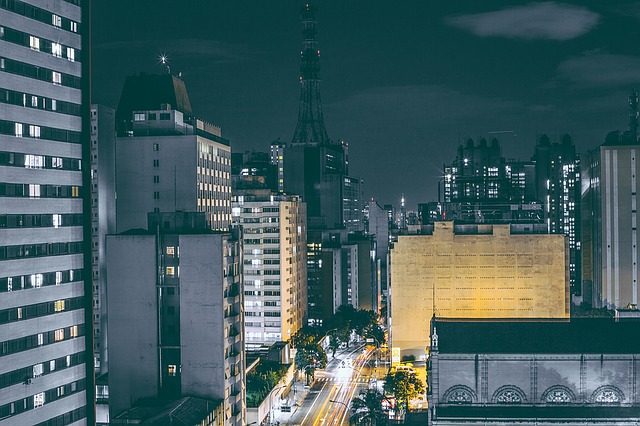 Startup NEWS, April 24, 2020
Even the apex bank had also asked the NPCI to not allow WhatsApp Payments' launch until it was fully compliant with the data localisation norm, last year. In November 2019, RBI had also informed the Supreme Court about the order during a hearing on WhatsApp's compliance to data localisation policy. With court cases in the picture, NPCI decided to wait it out and scrapped its order as well.
The UPI-powered WhatsApp Payments has been in testing since 2018. Since then, it has been struggling with competitors, government bodies, and other regulators. Whether its security issues, policy regulation, or the data localisation, WhatsApp has had a taste of it all even before its official launch.
In 2018, WhatsApp, in collaboration with ICICI Bank, was testing the product with over 1 Mn users. It was also planning to expand its services to more users with the help of NPCI and banks. Before that could happen, the Indian government started questioning WhatsApp Payments over data localisation policy and the company had to shut down its run.
It resumed its beta test in July 2019 once again with the hope to launch its digital payments platform by the end of that year. Then, the Pegasus spyware attack on WhatsApp users made the government question the platform's ability to handle something as sensitive as digital payments.
Now, a WhatsApp spokesperson said, "We are continuing to work with the government so that we can provide access to payments on WhatsApp to all of our users. Payments on WhatsApp will help accelerate digital payments and this is particularly important during Covid-19 as it is a safer way to transact for our 400 million users in India."
As digital learning is becoming a new norm for children across the world due to pandemic restrictions, Facebook has decided to roll out its Messenger Kids app to over 70 countries, including India.
Facebook's Messenger Kids is a video chat and messaging app that allows children to connect with family and friends in a parent-controlled space. It was launched in the US back in 2017. By offering the services to more countries, the social media giant aims to provide a safe online space to those children who are using online tools for learning and communication for the first time.
The company has assured that the app has been designed after consultation with Facebook's Youth Advisors team of experts in online safety, child development and media. Besides this, Facebook has also consulted the internet safety community Safer Internet Day creator Janice Richardson and children's rights group Agent of Change Foundation chairman Wayne Chau.
Facebook has also added new features for the global version of the app to enable supervised friending, selecting another adult to manage the account and helping kids connect with more friends. The social media giant highlighted that the new features have been added in conjunction with the problems faced by the parents in the US.
Global SME Enablement programme to provide cloud technology to digitise small and medium enterprises (SMEs). Under this programme, Alibaba Cloud, the data intelligence unit of Alibaba Group, will offer $30 Mn worth credit of cloud assets to new and existing SME clients around the world.
According to Alibaba, the offerings will equip SMEs with solutions needed to maintain business continuity after the pandemic ends. SMEs across the world can apply for Alibaba Cloud credits till June 22. Around 12 products including elastic compute service (ECS), object storage service (OSS), and Alibaba Cloud courses will be offered under the programme. Also, Alibaba Cloud will reach out to SME associations to help meet their members' technology needs.
General manager at Alibaba Cloud South Asia Alex Li said that India can increase the contribution from its MSME's to its GDP by 50%. Li believes that a large part of that growth can be achieved now by empowering MSMEs with technology.
Besides offering cloud services, Jack Ma-led Alibaba group has been providing India with personal protective equipment (PPE). On March 28, Red Cross Society received the first batch of medical supplies donated by the Jack Ma Foundation and Alibaba Foundation. Ma has also promised to send the second batch of supplies soon.
Software-as-a-service (SaaS) startup Indusface which provides security applications for web and mobile platforms has raised $5 Mn in a funding round from Tata Capital Growth Fund II.
With this funding, Indusface will be looking to accelerate its international expansion plans by acquiring more enterprise customers globally. Indusface will also leverage Tata's global outreach and expertise in executing growth plans rapidly.
The startup, which has offices in Bengaluru, Delhi, Vadodra, Mumbai, and San Francisco, will also utilise the funds to enhance its product suite. As part of the deal, partner at Tata Capital Growth Fund Pramod Ahuja will join the board of directors of Indusface.
Founded by Ashish Tandon, Indusface is an application security startup which has over 2000 active business customers. The platform is said to support detection of vulnerabilities, protecting data and monitoring applications on a continuous basis.
Indusface claims that its product named 'Total Application Security' safeguards clients from attackers besides accelerating the performance of the applications. The solution provided by Indusface is a cloud-based security platform built using its proprietary web application security scanner and a dynamic web application firewall. These tools are integrated with an intelligent global threat information engine and managed by security experts.
Bengaluru-based biotech startup Bugworks Research has raised $7.5 Mn in Series B funding round led by Japan-based University of Tokyo Edge Capital (UTEC) and Global Brain Corporation along with the participation of existing investor South Africa-based Acquipharma Holdings.
With this round, Bugworks, which also has offices in Delaware and Adelaide, has raised a total of $19 Mn in funding till date. Bengaluru-based venture capital firm 3one4 Capital is an existing investor in the startup.
Speaking to Inc42, Anand Anandkumar said Bugwork will utilise the fundings to complete the first phase of the clinical research of the GYROX series intravenous drug. The drug, currently being researched in laboratories in Bengaluru, is said to be effective against bacterial superbugs, which are typically resistant to commonly-used antibiotics.