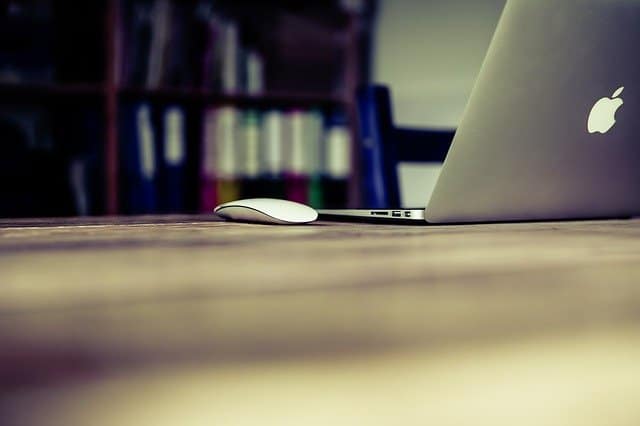 Startup NEWS, April 02, 2020
The startup industry, in yet another major initiative to help fight COVID-19 has come together to create a fund of Rs 100 crore and a pool of experts who can help the sector in this difficult times. This fund will be given out as grants to companies and innovators who can help fight the pandemic.
The initiative, which has been named ACT (Action Covid 19 Team), counts leading entrepreneurs, investors and other industry veterans among its members. They will collaborate with innovators and will partner with startup founders as they deal with the economic carnage caused by the COVID-19 outbreak.
Moneycontrol was the first to report on how Indian VCs and startup founders were coming together to form a Rs 100 crore fund. What was evidence of the enthusiasm around this initiative was that more than 40% of the fund got subscribed to within the first few days of the initiative getting launched.
AngelList India led the investment round with participation from investors including Utsav Somani, Jake Zeller, Jonathon Swanson, Ankush Gera and Revant Bhate.
The company, which provides ready-to-move-in kitchens along with the essential technology to takeout restaurants, plans to use the funding to drive aggressive expansion into new geographies to enable hyperlocal delivery.
Founded in 2019 by Lakshay Jain, the company offers turnkey solutions to cloud kitchens—right from providing commercial space and kitchen infrastructure to assisting with branding, order management, delivery and maintenance services.
It has centres across north India, with brands like BTW, WOW! Momo, Asian Haus, Burgrill, 34 Chowringhee Lane, Wok Me, POMP, Beijing Street already on board.
To help with operations, Kitchens Centre has also acquired Posify, a technology-driven management solution for F&B brands. It allows brands to manage orders on a single platform, while also helping with inventory management, billing and delivery tracking.
"Apart from significantly cutting down on capital and operational expenditure of the brands, the network effort of things like order gapping, CRM support, customer data helps them achieve an average 25% increase in sales and better payback periods after partnering with us," Jain said.
As expected, the COVID-19 pandemic has started to choke the venture capital investment flows into startups during the quarter which ended in March.
Investments fell 22% in value to $1.74 billion in the first quarter of 2020 as compared to $2.22 billion in March 2019, according to data from a research service platform Venture Intelligence.
The number of investments went down by 35.71% to 126 during the period from 196 last year.
"While VC investors in India seemed to have shrugged off the chilly winds emerging from the US (owing to the WeWork IPO fiasco and Uber stock price slide of late 2019), the Coronavirus contagion infected the ecosystem sharply starting mid-March," said Arun Natarajan, founder of Venture Intelligence, in a statement.
"We can expect VC investors to be highly selective when it comes to making new investments in the months ahead and to be focused more on helping existing portfolio companies survive the downturn," he added.
During the first quarter of 2020, fintech firms emerged as the most attractive sector with 19 investments worth $380 million for VC investments followed by health care and e-commerce, which saw 17 and 15 deals respectively.
These sectors also saw a downfall in the number of VC investment deals compared to last year. Edtech was the only sector that witnessed more number of deals in the period than last year.
Just three months after capping what was the best year for Indian startups, having raised a record $14.5 billion in 2019, they are beginning to struggle to raise new capital as prominent investors urge them to "prepare for the worst" and cut spending.
In an open letter to startup founders in India, ten global and local private equity and venture capitalist firms including Accel, Lightspeed, Sequoia Capital and Matrix Partners cautioned that the current changes to the macro environment could make it difficult for a startup to close their next fundraising deal.
The firms, which included Kalaari Capital, SAIF Partners, and Nexus Venture Partners — some of the prominent names in India to back early-stage startups — asked founders to be prepared to not see their startups' jump in the coming rounds and have a 12-18 month runway with what they raise.
On-demand shuttle startup Via has hit a $2.25 billion valuation following a Series E funding round led by Exor, the Agnelli family holding company that owns stakes in PartnerRe, Ferrari and Fiat Chrysler Automobiles.
The Series E funding round, which included other investors, totaled $400 million, according to a source familiar with the deal. Exor invested $200 million into Via as part of the round, both companies said in an announcement. Noam Ohana, who heads up Exor Seeds, the holding company's early-stage investment arm, will join Via's board.
New investors Macquarie Capital, Mori Building and Shell also participated in the round, as well as existing investors 83North, Broadscale Group, Ervington Investments, Hearst Ventures, Planven Ventures, Pitango and RiverPark Ventures.
Existing partners, a list that includes transit authorities in Berlin, Germany, Ohio and Malta, have worked with Via to convert or adapt the software to meet new needs during the pandemic. A city might dedicate its shuttle service to transporting goods or essential personnel. For instance, Berlin converted its 120-shuttle fleet transport to an overnight service that provides free transit to healthcare workers traveling to and from work.