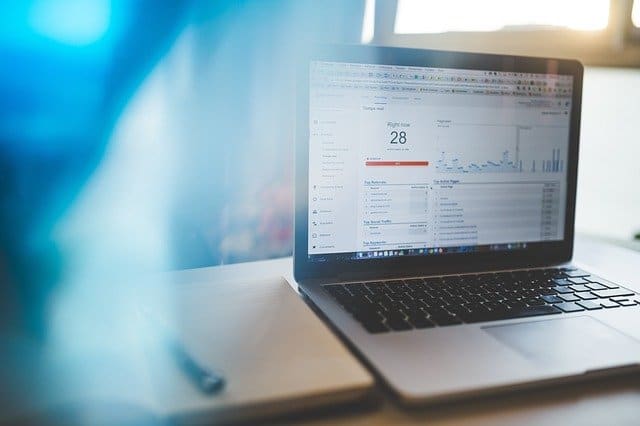 Startup NEWS, April 01, 2020
Vericool, a Livermore, Calif.-based startup that's replacing plastic coolers and packaging with plant-based products, has raised $19.1 million in a new round of financing.
The company's stated goal is to replace traditional packaging materials like polystyrene with plant-based insulating packaging materials.
Its technology uses 100% recycled paper fibers and other plant-based materials, according to the company, and are curbside recyclable and compostable.
Investors in the round include Radicle Impact Partners, The Ecosystem Integrity Fund, ID8 Investments and AiiM Partners, according to a statement.
"We're pleased to support Vericool because of the company's track record of innovation, high-performance products, well-established patent portfolio and focus on environmental resilience. We are inspired by the company's social justice commitment to address recidivism and provide workplace opportunity to formerly incarcerated individuals," said Dan Skaff, managing partner of Radicle Impact Partners and Vericool's new lead director.
Xerox announced today that it would be dropping its hostile takeover bid of HP. The drama began last fall with a flurry of increasingly angry letters between the two companies, and confrontational actions from Xerox, including an attempt to take over the HP board that had rejected its takeover overtures.
All that came crashing to the ground today when Xerox officially announced it was backing down amid worldwide economic uncertainty related to the COVID-19 pandemic. The company also indicated it was dropping its bid to take over the board.
"The current global health crisis and resulting macroeconomic and market turmoil caused by COVID-19 have created an environment that is not conducive to Xerox continuing to pursue an acquisition of HP Inc. (NYSE: HPQ) ('HP'). Accordingly, we are withdrawing our tender offer to acquire HP and will no longer seek to nominate our slate of highly qualified candidates to HP's Board of Directors," the company said in a statement.
One week into the 21-day nationwide lockdown imposed in the wake of the Covid-19 pandemic, data centres have seen demand for internet bandwidth surge as people either work from home or resort to video streaming for entertainment.
The development has come at a time when data centre companies are running their operations with a minimal number of staff.
Data centre operator Web Werks has seen internet traffic jump between two and 10 times after the lockdown came into effect last Tuesday midnight.
"Managed hosting and cloud computing have both proliferated in the past one week and there has been a tremendous growth in demand for co-location," said Nikhil Rathi, CEO of Web Werks.
Demand has increased by nearly eight times as companies moved equipment or placed urgent requests on data centres for equipment. Requests for virtualisation and cloud infrastructure have also caused demand to surge more than usual.
Although overall bandwidth usage has risen as more people used video calls for work and others turned to steaming services to pass time, demand from offices has reduced, making it easier for data centre operators to manage capacity.
The move comes a little over five months after RigUp raised a $300 million Series D round led by Andreessen Horowitz (a16z) at a reported valuation of $1.9 billion. The financing marked the largest funding round raised by an Austin company in 2019, according to Crunchbase data. Other investors include Founders Fund, Bedrock Capital, U.K.-based Baillie Gifford, Brookfield Growth Partners and Quantum Energy Partners. Since its 2013 inception, RigUp has raised nearly $424 million, according to Crunchbase.
Austin Inno's Brent Winstrom first broke the news, and reported that: "Several employees suggested on LinkedIn that the layoffs impacted a total of 120 people, including account executives and employees in several other roles. The company declined to cite the exact number of layoffs." It is estimated that RigUp let go of about one-fourth of its staff.
RigUp's platform matches contract workers with energy companies operating in the upstream, renewables, midstream and downstream sectors. In October, the company said it expected to exceed $2 billion in gross service volume on its platform in 2019, up more than 200 percent from 2018.
RigUp co-founder and CEO Xuan Yong told Austin Inno that the layoffs were due to a combination of "the economic hit in oil and gas [and] … the impacts of the COVID-19 outbreak."
Flixjini, an aggregator that provides information on streaming content from sources such as Netflix, Amazon Prime, Hotstar and other streaming providers, has been launched in India.
It assists people in deciding what's new across all streaming services. Flixjini uses artificial intelligence (AI) driven content classification and recommendation systems to suggest contents according to the user's taste.
The online aggregator collects data, reviews, ratings, awards of movies and shows to help users decide what they would like to watch. In a statement, Jigar Doshi, Co-founder, Flixjini stated, "Now that you are advised to spend more time at home, our AI driven recommendation engine will help users spend more time watching the shows they like rather than browsing across various streaming sites."