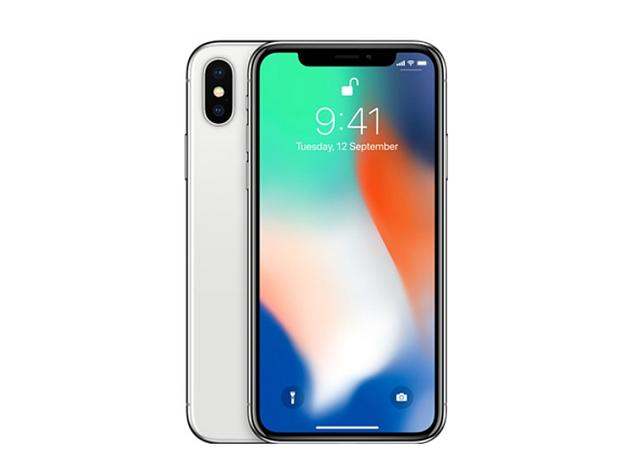 The all new iPhone 8 – What's in Store !
Apple has just launched its two new Flagship upgrades, the iPhone 8 and iPhone 8 Plus, at Apple's new Steve Jobs Theater in California's Cupertino. The event also, for the first time, showcased the premium anniversary iPhone X handset.
The iPhone 8 and 8 Plus replaces Apple's current iPhone 7 and 7 Plus range, updating some of the main features found on Apple's current products.
 Apple this time around released three smartphones, as part of the 10th anniversary of the original iPhone. Specifications aside, the base iPhone X will be priced at  $1000, making it their most expensive model till date.
"Our intention has always to create something so magical, powerful, that the hardware virtually disappears," said Tim Cook at the launch. He also added it was a "new step forward for iPhone that will set the path for technology for the next decade".
Here's a quick look at the Key features :
#1 All‑Glass Design
Apple boasts of the most durable glass in a smartphone ever (front and back). The handsets are available in New space grey, silver and gold finishes.
#2 Camera
Though it still has a 12-megapixel rear shooter and optical image stabilization, it features additional color filters, a new sensor and software tweaks that make it easier to adjust lighting effects. Slow-motion video capture at 1080p gets smoother as well, at 240 frames per second (doubled from last year). 4K video shoots at 60 fps. The Camera's have been calibrated for augmented reality.
The wide‑angle and telephoto lenses on iPhone 8 Plus enable optical zoom, as well as digital zoom of up to 10x for photos and 6x for videos.
#3 Display
Like its predecessor, the iPhone 8 / 8 Plus features a 4.7-inch and a 5.5-inch Retina HD display respectively. The Retina HD display comes with True Tone, a wide colour gamut and 3D Touch. The Dual‑domain pixels also claims to give a great view of the screen from almost any angle.
 #4 Wireless Charging
The new look, with a steel-reinforced glass back, allows for wireless charging. The Introduction of the AirPower mat allows wireless charging of the iPhone, Apple Watch and AirPods anywhere on the mat.
 #5 A11 Bionic
The new sets are powered by a proprietary six-core, 64-bit A11 Bionic processor. The iPhone 8 purportedly runs four efficiency cores that are up to 70 per cent faster than A10 Fusion and two performance cores that are up to 25 per cent faster. With the A11 processor, Apple ushers its iPhone into AR-related apps and games.
 #6 iOS 11
The handsets feature iOS 11 out of the box, which claims to be the most advanced, intuitive and secure mobile operating system in the world. It's designed to get the most out of iPhone.
 #7 GPU
The new Apple‑designed three‑core GPU is up to 30 per cent faster than A10 Fusion.
 #8 Power Efficiency
A second-generation performance controller and custom battery design that lasts up to two hours longer between charges than iPhone 7.
 #9 New Portrait Lighting feature
Machine learning creates facial landmarks and enhances light effects on the face on the 8 Plus.
 #10 Memory
iPhone 8 and iPhone 8 Plus will be available in two storage models which include 64GB and 256GB and will be up for preorder on September 15 and available to buy on September 22. The iPhone 8 is coming at a starting price of $699 (approximately Rs. 44,741) for 64GB whereas the iPhone 8 Plus will be retailing at $799 (approximately Rs. 51,141) and more.