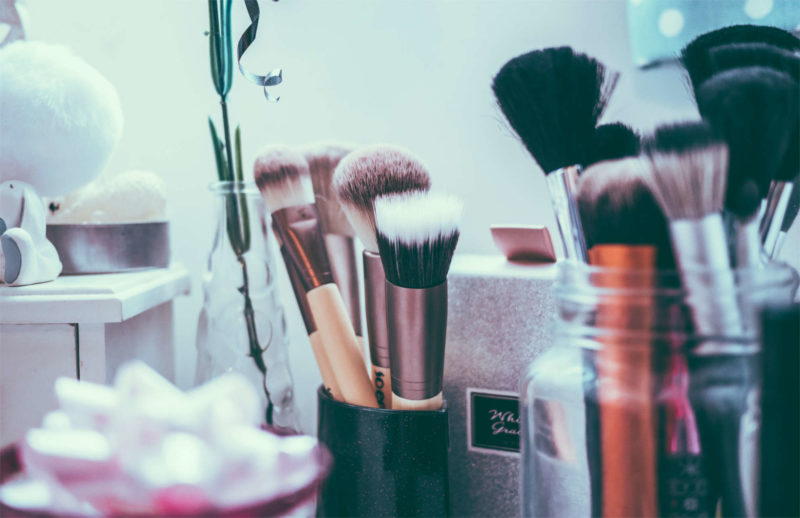 Grow your Beauty and Wellness business with a Mobile App
By Kartikeya Sharma in Wellness
Continuing with my previous post – Beauty and Wellness, which focuses on industry facts and figures, this post talks on how mobile technology can help your business grow exponentially.
Well, so how do we go about this ?
The answer is very simple –
go Mobile !
The Beauty and Wellness industry has been an early adopter of mobile technology and profiting from its obvious advantages as a result this segment is going through an exciting time. VAYUZ has been working hand in glove in the Beauty & Wellness and Fashion space across various regions.
Start-ups like StyleSeat among a few others enjoy a large share of the market with nation-wide spread with their app presence.
The focus, though, largely remains on the following :
The Aggregation model – mobile apps give power to a business by clubbing various services providers in one space.
Technology Integration – technology drives such businesses and is integrated to the core, from booking an appointment to managing payments to deals and discounts and much more.
Challenging Legacy systems – with their own mobile apps, new businesses are challenging the traditional way of doing business.
Let's shift the focus, briefly, to what do customers want.
Convenience is what a customer wants and a mobile app delivers this. Multiple studies show 55-60 % of the users give importance to the "convenience factor" in a mobile app, above all else.
Coming back to how a mobile app can help grow a business exponentially, here are a few benefits straight off the bat :
Convenience
As discussed above, Convenience is one of the most critical aspects of a mobile app. The app is there to make things easier for the customer, not harder. A mobile app :
Allows customers to select from multiple payment modes like Debit, Credit, Internet Banking, or by Cash.
Empowers the customer to book your services instantly.
Allows your customer the freedom to discover your services through the app, anytime anywhere!
Manage the show better and keep a HAWKEYE view on your business.
Brand Building
Create immediate value for your customers, advertisers and the organization.
Make use of the most famous Social Media platforms to market your products / services. Ensure a higher customer outreach with the right marketing campaigns.
Increased Engagement and Content Up-selling. Increase the Customer Inflow.
Capture customer Feedback through review and rating.
Build a Community on the platform. Engage users with interesting content like blogs and articles, tips, etc. and allow them to invite new users in their network.
Mobile apps, sometimes, help invoke a sense of loyalty among its customers.
Loyalty & Rewards
Bind customers to use your services repeatedly through attractive deals, loyalty points or cashback
Turn one-time users into loyal customers by rewarding them for choosing your application time and time again.
Give your customers an extra incentive to stop by and use the services on offer. Better deals for them, more business for you!
Reputation Boost, Growth Boost.
Provides Vital Market Research.
Keep customers happy.
Flexibility to provide In-Store or Digital Rewards (or both).
Instant Communication
Ensure customer retention through engaging communication channels.
Chat allows for an instant connection with the customer.
Chat binds customers to the platform and allows free expression.
Visuals always add to the experience. Display pre-recorded videos on new signup or upload exciting video content on intervals.
Enable live video stream(s) in support to chat.
Sales
A mobile app helps you get a digital presence it also opens up a new channel for you to increase sales.
A mobile app helps shorten the sales life cycle.
Implementation of good strategies helps increase in customer base, ultimately resulting in higher customer conversion rates.
Mobile apps, according to various scientific studies, increase the average spending capacity of an individual.
Mobile apps enable your business to grow beyond physical limitations and boundaries, increasing the customer Reach!
At the end of the day, every business is about growing exponentially and earning profits!
App analytics
One key component is to incorporate analytics into your mobile app. Any business must be able to track and identify their users experiences and actions. By analyzing customer behavior patterns you can understand "what your customer wants". Tracking and analysing the customer's app usage will help gather data which encourages you for better updates.
So if mobile apps is not on your mind then as an organization you would end up playing a catching-up game…
If you are looking for an ideal technology partner, your search stops here, simply because we are the experts in this Domain!
Beautyholic is a solution by VAYUZ in the Beauty & Wellness space aimed at the beauty-conscious Singapore market & APAC region.
We have the required knowledge and Insight in the Beauty & wellness and Fashion space. We can add value to the engagement as we are aware of the pain areas and challenges involved.
Beautyholic is available on Google PlayStore for Customers as well as Service providers. iOS app coming soon.
A quick  glance at Beautyholic
Customer app
Business app
So if you are planning a mobile app then feel free to share your details here so that we can set up a call with you. We respect your privacy and will be happy to sign an NDA before moving things forward. To know more about us visit our website VAYUZ.