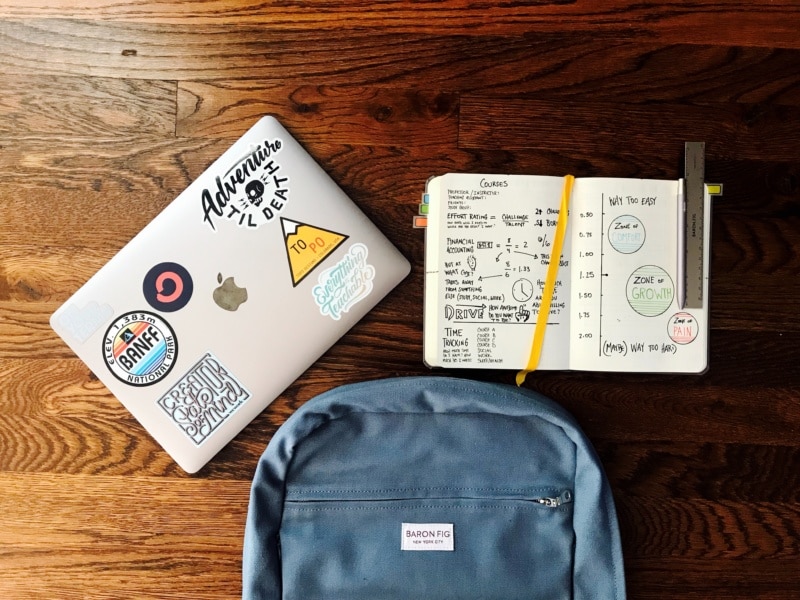 A look back on the top technology trends of 2018!
We take a look back at the year, to pick our top technology trends for 2018. Trends that highlight what's been going on in the development & tech world over the past year. Read on and find out!
#1 JavaScript
The most well-known web development trend in 2018 and still continues to develop. JavaScript frameworks and libraries are more flexible and powerful. The famed war between Angular and React remains hot. All JS-based frameworks have their pros and cons with each framework backed by their own loyal armies. This year has saw the emergence of Meteor Js as a wholesome framework while Node.Js continues to stay on track with its strong performance.
Need help with Angular JS / React JS / Node JS / Meteor JS / Vue JS development?  Talk to us !
#2 Blockchain
Blockchain has seen impressive businesses coming up in the field of digital transactions in 2018. Due to the growing role of social responsibility and security on the internet, the blockchain technologies are becoming increasingly relevant. In a system using blockchain, it is nearly impossible to forge any digital transactions, so the credibility of such systems surely strengthen. This approach can become fundamental for disruptive digital business in enterprises and startups. Companies, previously operating offline, are now able to translate the processes into the digital environment completely. BlockChain will see many more potential use cases for the government, healthcare, manufacturing, and other industries.
Need help with Blockchain development?  Talk to us !
#3 PWA (Progressive Web Apps)
Progressive Web Apps were announced by Google in 2015. As indicated in the reports from past years, mobile apps are losing their appeal due to oversaturated market and the PWA are proving to be an excellent alternative. Many big organizations have shifted their attention towards PWAs.
Need help with PWA development?  Talk to us !
#4 Bots (Artificial intelligence)
Chatbots based on artificial intelligence gained incredible popularity in 2017 and the trend continued on a constant rise in 2018. Chatbots created on the basis of artificial intelligence and neural networks will continue to evolve helping to increase communication online. This was an unconditional web development trend in 2018.   
Need help with BOT-based development?  Talk to us !
#5 SPA (Single Page Application)
JS based SPAs continue to gain popularity as they work perfectly across all user devices with high-performance and decreased development time. The popular choice of development mostly being React and Angular frameworks. Another benefit is that you can easily deploy cost-effective hybrid apps. Time and quality are keys in development and SPA solves them easily.
Need help with SPA development?  Talk to us !
#6 IoT (Internet of Things)
IoT solutions gradually enter into the life of each person. We are on the verge of a global introduction of smart devices. Moreover, if several years ago the devices were used in entertainment, now IoT is beginning to introduce large international companies in different sectors of the economy. Smart devices allow you to use resources more efficiently. IoT opens unlimited opportunities for business and allows you to increase efficiency with high accuracy. According to Statista, the number of devices in 2025 will increase by 3.5 times.
Need help with IoT development?  Talk to us !
#7 Motion UI
Motion UI is definitely one of top web design trends of 2018 and will remain so in 2019. Motion UI is one of the most rapid gaining popularity library in 2018 because it allows developers to animate content as easy as possible without having strong knowledge in JavaScript or jQuery libraries. Development is relying on SASS preprocessor.
Need help with MotionUI development?  Talk to us !
And with this last item, we close the list of development trends in 2018.   
Do you want to build a web or a mobile app ? Tell us about your project and get a free solution. Get in touch !